February Tour
Tekknowlogic
Thursday, February 15th at 6:00 PM
FWEC Board Member Marna Renteria has arranged our February tour of Tekknowlogic.
Tekknowlogic is everything Information Technology, from news and education to support and installation. Right now Tekknowlogic is in their starting/growing phase of business but they hope that does not stop anyone from seeing what thier company has to offer. Currently Tekknowlogic is working on a E-Waste recycling process that is pollution free, that uses only heat and water to break down electronics to the bare components/materials, to advance the idea of recycling as a whole. Tekknowlogic sees a bright future for this city, and anything Tekknowlogic can do to be a part of its growth would be a wonderful experience.
---
March Tour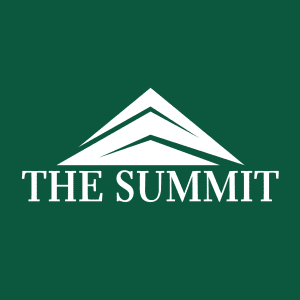 Thursday, March 22nd at 6:00 PM
FWEC Board Member Marna Renteria has arranged our March tour of The Summit.
Release from The Summit:
There may be snow in the forecast, but one Fort Wayne neighborhood just got a little greener.
An array of solar panels now graces the roofline of The Summit Athletic Center on West Rudisill Boulevard. One of the city's largest solar installations, the 100-kilowatt unit produces enough electricity to power 10 homes.
"At The Summit, we want to offer great space at a fair price to community-building organizations," said Melissa Dessaigne, executive director, in a prepared release. "Energy and water account for more than 17 percent of our expenses, and energy prices are outpacing inflation, so this investment in renewable energy is an important step toward keeping our space affordable. We're trying to build the best space for the best organizations in a way that is economically, socially, and environmentally sustainable."
The Summit Athletic Center is home to AWP Sports and Parkview Sports Medicine. The building's new solar array is expected to generate approximately 132,000 kilowatt-hours of power each year. That's enough to offset the building's entire energy bill, depending on weather and facility use.
"It's like saving 116 acres of forest," explained Spencer Mize, director of strategic initiatives, in a prepared release. "Each year, the renewable energy from this solar array will offset the equivalent greenhouse-gas emissions of burning 107,407 pounds of coal or 11,047 gallons of gasoline. The idea that we can save money while being good stewards of the environment is what fueled our desire to make this investment a reality."
Sustainable energy is right in line with The Summit's focus on innovation. Five years ago, The Summit debuted a modern collaborative classroom to foster twenty-first-century learning. In 2015, campus opened CookSpring, one of the region's first shared commercial kitchens for culinary entrepreneurs.
"Now in 2018, we're testing the idea that even urban campuses can harness energy produced by the sun," Mize said. "If the project proves successful, there may be additional sustainable energy initiatives in The Summit's future."
The Summit is a shared campus of socially-minded organizations and entrepreneurs working together to create thriving community. Partner organizations work to achieve social impact in the areas of education, economic development, social sustainability, health & wellness, and spiritual vitality. In addition, The Summit offers top-quality space for meetings, conferences, and retreats.