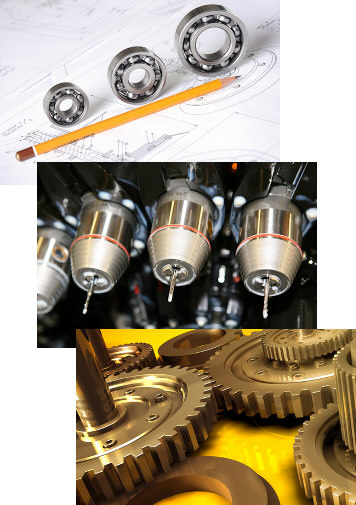 What is the Fort Wayne Engineers' Club?
The Fort Wayne Engineers' Club is an organization composed of a broad cross section of engineers and associates from Fort Wayne, Allen County and the surrounding area.
The Club's objectives are:
The advancement of the arts and sciences connected with engineering by presentation and discussion of subjects, and by the participation in matters of interest to the engineering profession.
 
To advance the interest of individual members and to enhance the prestige of the professional within the community.
 
To promote closer union and cooperation among the members by professional and social contact.
September Tour
Wednesday, September 12, Please RSVP by 09/06/2018
Visit MamaJo
Citizens Square Parking Lot, 200 E Berry St, Fort Wayne, IN 46802
Wednesday, September 12th at 5:45 PM
No doubt, the hardest worker on Fort Wayne's Deep Rock Tunnel project, at 24-hours a day, is the Tunnel Boring Machine (TBM).  Today, that worker has a name, and it's MamaJo.
Derived from taking the first two letters from Fort Wayne's three rivers, the Ma from Marys, Ma from Maumee and Jo from Joseph, MamaJo seems only fitting for a project that's had an engineer's working title of the Three Rivers Protection and Overflow Reduction Tunnel (3RPORT).  And so MamaJo becomes the protector of our rivers.
Mining lore says that as far back as the 1500s, workers prayed to Saint Barbara for protection while working in the dark underground.  Since then it's been tradition to name the tunnel boring machine.
 
Soon, MamaJo standing at a diameter of more than 20-feet and stretching more than 400-feet in length will begin her journey on one of the most significant public infrastructure projects in the history of the Community.  She will grind through bedrock to build a five-mile-long sewer tunnel, more than 200-feet under the earth's surface, with an interior diameter of 16-feet.
FWEC Tour of the deep-rock boring machine. Wednesday (not Thursday!), September 12, 5:45 pm.  MEET INITIALLY AT CITIZENS SQUARE IN THE PARKING LOT ON THE NORTH (BERRY STREET) SIDE.
RSVP and safety gear required.  If possible, please bring your own hard hats, reflective safety vests, and safety glasses.  IF YOU CANNOT PROVIDE YOUR OWN SAFETY GEAR, leave a message BY September 6 (NO EXCEPTIONS) at rodvargo@comcast.net or at 416-0986.  Specify names of participants, and safety items you will need, and some means of contacting you if needed. (Rod Vargo will then compile a gear list for City Utilities.)
Closed shoes, socks, long pants, and long or short shirt sleeves REQUIRED. Steel toe footwear suggested but not required.  THE WORKSITE WILL BE DIRTY AND PROBABLY MUDDY, with uncertain footing.  Participants should be 18 YEARS-OLD OR MORE, except 16-17 year-olds may attend if accompanied by a parent or guardian who can sign a safety release.
This worksite combines European and U.S. cultural and work rules.  For instance, the meaning of red versus green can be reversed.  This tour may influence whether FWEC gets further tours, and their extent, as the project progresses.  Rod Vargo, a long-time volunteer with City Utilities, is our coordinator and available at 416-0986 (home).
We will need to be off the worksite at or before sunset (7:50 PM).