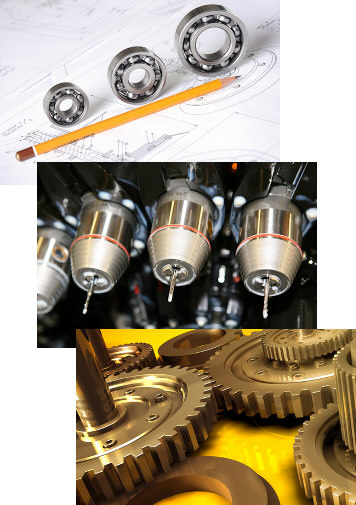 What is the Fort Wayne Engineers' Club?
The Fort Wayne Engineers' Club is an organization composed of a broad cross section of engineers and associates from Fort Wayne, Allen County and the surrounding area.
The Club's objectives are:
The advancement of the arts and sciences connected with engineering by presentation and discussion of subjects, and by the participation in matters of interest to the engineering profession.
 
To advance the interest of individual members and to enhance the prestige of the professional within the community.
 
To promote closer union and cooperation among the members by professional and social contact.
Annual Membership Dues
PLEASE SEND DUES. Your dues payment $5-$11 is extremely important in sustaining the opportunities for yourself and others, including young people of your families and the Fort Wayne area in general.
Dues are $5 for students and $10 for non-students, plus another $1 if paying online (FortWayneEngineersClub.org). Checks made out to "Fort Wayne Engineers Club" may be mailed to Ryan Stark, 828 West Oakdale Drive, Fort Wayne, IN  46807. 
Thank you, sincerely, for supporting a year's worth of tours, newsletters, and special activities. A lot gets done at $5 and $10. Fort Wayne Engineers Club is a nonprofit 501(c)(6).
December Social
Rod Vargo and Joan Woerner Home
1123 Ludwig Park Drive, Fort Wayne, IN 46825 
Saturday, December 8th at 4:00 PM
An Open House (come and go as you please) informal social for members and nonmembers is Saturday, December 8, from 4:00-8:00 pm at the home of Rod Vargo and Joan Woerner, 1123 Ludwig Park Drive, just south of Smith Field's newer terminal:  
PLEASE BRING YOUR OWN DRINKS EXCEPT for bottled water (tap water also "award-winning"). Folks have too many drink preferences to anticipate needs. Two dedicated refrigerators will be available, and multiple microwaves.
The house has a lifetime of curiosities and more, including for kids (but not child-proofed). Three of Joan's & Rod's young adult sons will be here, likely full of good chat including paths to being self-sufficient. One son has a decade of experience importing honey and other items from around the world, particularly parts of Africa "where no one has seen a white person before."  He grew up in California and is based in downtown Boston. Another son, visiting from Minneapolis, has focused for a decade on management of urban environments, and makes his own medieval armor for melees. A third is a 2017 EE Rose-Hulman graduate who is becoming responsible for electrical aspects of a steel mill near Lake Michigan, and has intermittently worked drones. A young friend may attend who trained at FWCS-Anthis and Ivy Tech in airline engines and maintenance. A popular woodstove in an enclosed back porch will be available. A modern virtual reality game system may be set up, poised to participate in Microsoft's developing embedded reality concepts.
We will provide pizza and a variety of food.  Requests and suggestions prior to the gathering are very welcome (416-0986). 
Some parking will be on grass. Look for blue lines. Do NOT park on the asphalt part of the driveway because that blocks parking spaces. Parking on the street is okay.