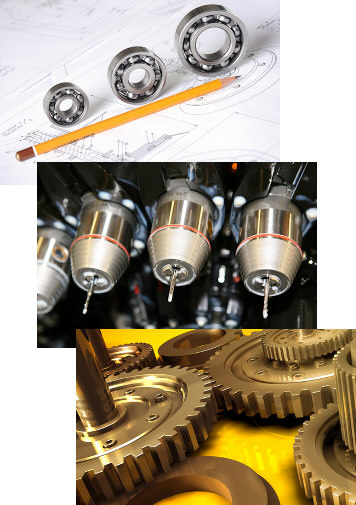 What is the Fort Wayne Engineers' Club? The Fort Wayne Engineers' Club is an organization composed of a broad cross section of engineers and associates from Fort Wayne, Allen County and the surrounding area.
The Club's objectives are:
The advancement of the arts and sciences connected with engineering by presentation and discussion of subjects, and by the participation in matters of interest to the engineering profession.
To advance the interest of individual members and to enhance the prestige of the professional within the community.
To promote closer union and cooperation among the members by professional and social contact.
March Tour

TekVenture 
1550 Griffin St, Fort Wayne, IN 46803
Thursday, March 21, 6:30 pm
TekVenture's new location and expanded areas of interest. March 21, 2019, at 1550 Griffin Street, near the Hosey Dam. Starting time will be at 6:30 pm.
Mandatory:  Appropriate shoes or better footwear which cover toes and heels. Long pants/slacks.
Across the world, hundreds or thousands of people of all ages are now becoming actively engaged in a growing "culture of making" in no small part inspired by MAKE® magazine, the "21st-century Popular Mechanics" magazine, and "Maker Faires®", now operating on five continents. This self-conscious, creative, tech-savvy, internet-connected "Maker Nation" is propagating a Third Industrial Revolution.
      The Vision of the TekVenture sees a member-driven, regionally-centered, neighborhood-friendly, non-profit organization and facility interconnecting imagination, technology, and community, by providing members access to tools and equipment they cannot afford to own, offering informal education to the public through technical workshops, and providing design, technical and prototyping services to artists, inventors, educators, and entrepreneurs.
      Founded in 2006, TekVenture has spent a decade attracting thousands of people to "make things," providing community-oriented, creativity-inspiring events including six years of Chain Reaction Challenge, five years of Maker Faire®s, three years of Taste of The Arts, an on-going association with the Allen County Public Library, (a documented association that directly influenced libraries through the US,) and since 2015, operating in a permanent 13,000 sq. ft. the downtown facility at 1550 Griffin Street, all with volunteer labor, donated tools and facilities and virtually no funding.
      Got something you want to make, a technique you want to learn or a tool you want to use? Come to TekVenture and start Making your future!
Most of TekVenture is intended for all ages. Expansions include theater, woodworking, and an active Fort Wayne Inventors Club. The FW Inventors Club is also potentially helpful if interested in patent law.